When I moved to Pittsburgh at the tail end of a particularly bitter winter in 2012, I'd describe my new home to my West Coast friends as having a "Portland vibe" because of its proximity to water and multitudes of neighborhoods. Now that I consider myself local-ish, I realize how many differences there are between the two cities, but I still stand by my assertion that you can't really understand big picture Pittsburgh without first getting to know its smaller parts.
This past summer, I  had the opportunity to immerse myself in the history of a Pittsburgh neighborhood I previously knew little about: the South Side. The South Side is, not surprisingly, south of Pittsburgh's downtown and neighbors the Monongahela, one of Pittsburgh's three rivers. Like many Pittsburgh neighborhoods, the South Side lived and breathed the steel industry up until the 1980s when the mills closed. The land where the Jones and Laughlin Steel Company stood is now an outdoor shopping complex, its company store across the street an upscale apartment building.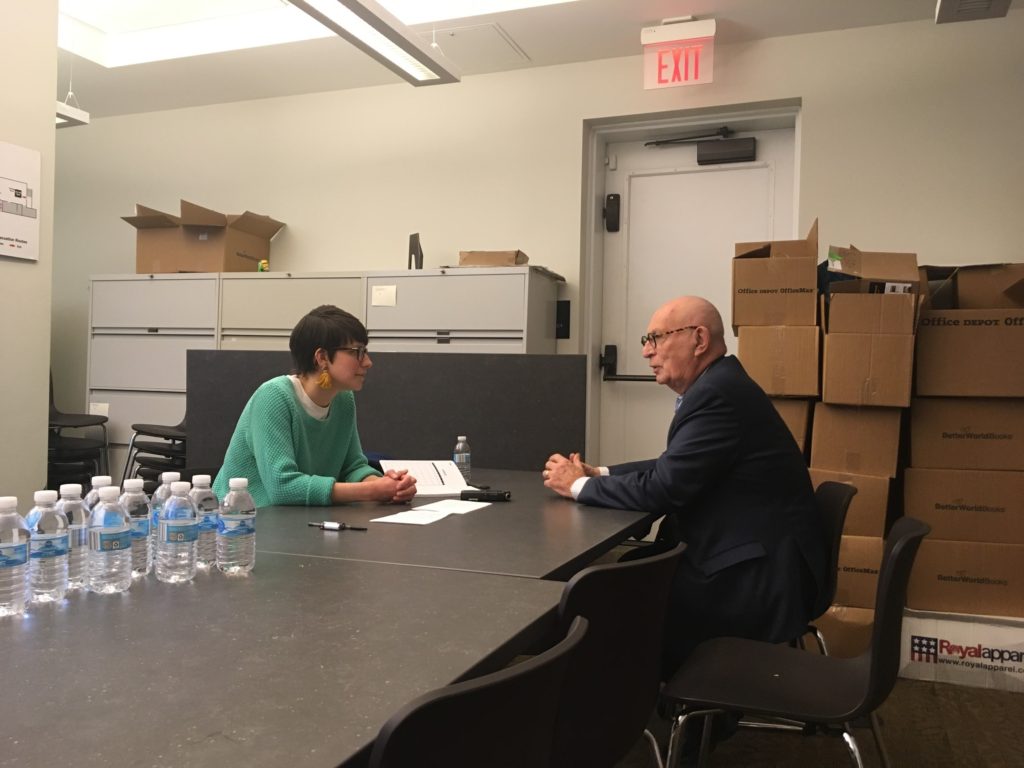 Today, the South Side is a mixture of residential and retail properties with university students and lifelong residents alike frequenting the bars, theaters, vintage shops, and eateries along the neighborhood's main thoroughfare, East Carson Street. In early 2018, I started working with the South Side Community Council (SSCC) on their project South Side Voices: Stories on Carson, an oral history endeavor which aimed to collect stories about specific buildings and locations on East Carson Street in celebration of the 25-year anniversary of the district's historic status designation.
I volunteered to help with the project's first two collection days which took place at a public library in the neighborhood. I conducted interviews with a range of narrators including two sisters reflecting on their father's Little League team, a Pennsylvania State Representative whose grandfather owned a funeral home on Carson street, and at least two residents who informed me that the '80s classic "Flashdance" had been filmed just around the corner. When I found out that the SSCC was looking for an intern, I jumped at the opportunity. The Public History program I'm enrolled in at Duquesne University requires two internships and I'd been hoping to find an oral history-related position for the summer.
My favorite part of my internship was helping to plan a live storytelling event that took place in August of 2018. Held at a local theater, the performance featured three storytellers, a dynamic MC, musical accompaniment provided by a local musician, and audio clips I had edited together into themed segments from the more than thirty interviews that had been recorded. As we prepared for the show, I found myself becoming increasingly anxious about sharing my work in such a public space. I consider myself an accomplished audio editor, but the thought of listening to my clips alongside an entire audience was terrifying.
As it turns out, the communal listening experience I had been dreading was incredibly rewarding. Having participated in various theater productions in the past, I remember the feeling of engaging with and playing off of an audience, and this event was no different. As our narrators described the five and dime stores they frequented as children and lamented the fact that outsiders didn't understand the allure of Pittsburgh, audience members actively engaged with the audio, responding with laughter and applause, nudging their neighbors when they recognized a narrator's voice. After the performance, people approached the storytellers, eager to share their own memories.
No matter how much work we as oral historians put into project planning and dissemination, there's always the chance that the public won't interact with our scholarship. My work with the SSCC showed me that by inviting an audience into a communal listening space, we can encourage an intimate aural encounter.
---
Anna Samuels is a second-year Public History student at Duquesne University in Pittsburgh, Pennsylvania. While at Duquesne, she's collaborated on an oral history project documenting a student led movement to raise money for the university in the 1960s and helped to develop a website for the university's Veterans' Oral History Project. She is currently serving as a archival intern at Dollar Bank. Follow her on twitter @annajsamuels or check out her portfolio.